IQS7221E
The IQS7221E ProxFusion® IC is a sensor fusion device for rotation and angle sensing applications designed for on-axis orientation. A ProxFusion® channel is included for integrated UI applications. Two dedicated Quadrature outputs make the product a drop-in replacement for mechanical and optical rotary encoders. The IQS7221E includes a virtual freewheel UI for more intuitive scrolling.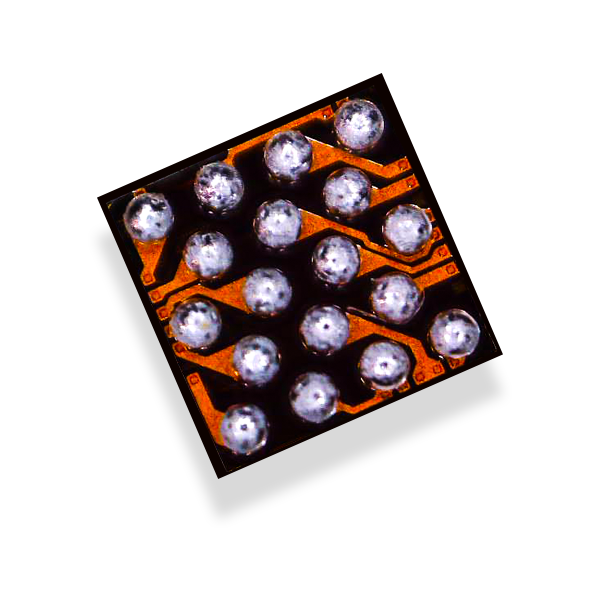 Main Features
Highly flexible ProxFusion® device
Hall effect angle sensor

4 Hall plates
Supports on-axis orientation
16-bit absolute angle output
< 1° resolution, calculated on-chip
Relative/Absolute rotation angle
 Detect movement and the direction of movement
Wide operational range
Automatic Tuning Implementation (ATI)
Automatic synchronisation with mechanical ratchet

ProxFusion® Channel

 Supports one self-capacitive or mutual-capacitive sensor
Ultra-low power wake-up on touch
Full auto-tuning (ATI) with adjustable sensitivity

 Sensor flexibility

Internal voltage regulator
No external components required for Hall measurements
I2C Interface with IRQ line

 Design simplicity and support

PC software for debugging and configuring for optimal performance
Magnet and mechanical constraints, guidelines and best practices

 Multiple integrated UIs

Proximity and touch events on ProxFusion® channel
Proximity wake-up from ultra-low power mode
Hysteresis interval mode
Event modes with configurable angle-change, interval or touch /prox events
Quadrature standalone output for Hall measurements
Virtual freewheel UI

 Supply Voltage 2.2 V to 3.5V
Small packages

WLCSP18 (1.62 x 1.62 x 0.5 mm) - interleaved 0.4mm x 0.6mm ball pitch
QFN20 (3 x 3 x 0.5 mm) - 0.4mm pitch
Applications
Scroll-wheels for computer peripherals
Applications requiring flexible UI options with Sensor Fusion
Mechanical and optical rotary encoder replacements
Adjustable knobs
Motor encoders
Let us help you implement your IQS7221E.
Feel free to order us around.