IQS572
The IQS572 is a projected capacitive touch and proximity trackpad/touchscreen controller implementation on the IQS5XX platform. The IQS572 features best in class sensitivity, signal-to-noise ratio and automatic tuning of electrodes. Low power proximity detection allows extreme low power operation. The IQS572-BL contains a bootloader to enable loading of the B000 firmware. IQS572-A000 devices can be upgraded to the IQS572-B000 firmware via the bootloader. The IQS572-B000 is a firmware upgrade from the IQS572-A000.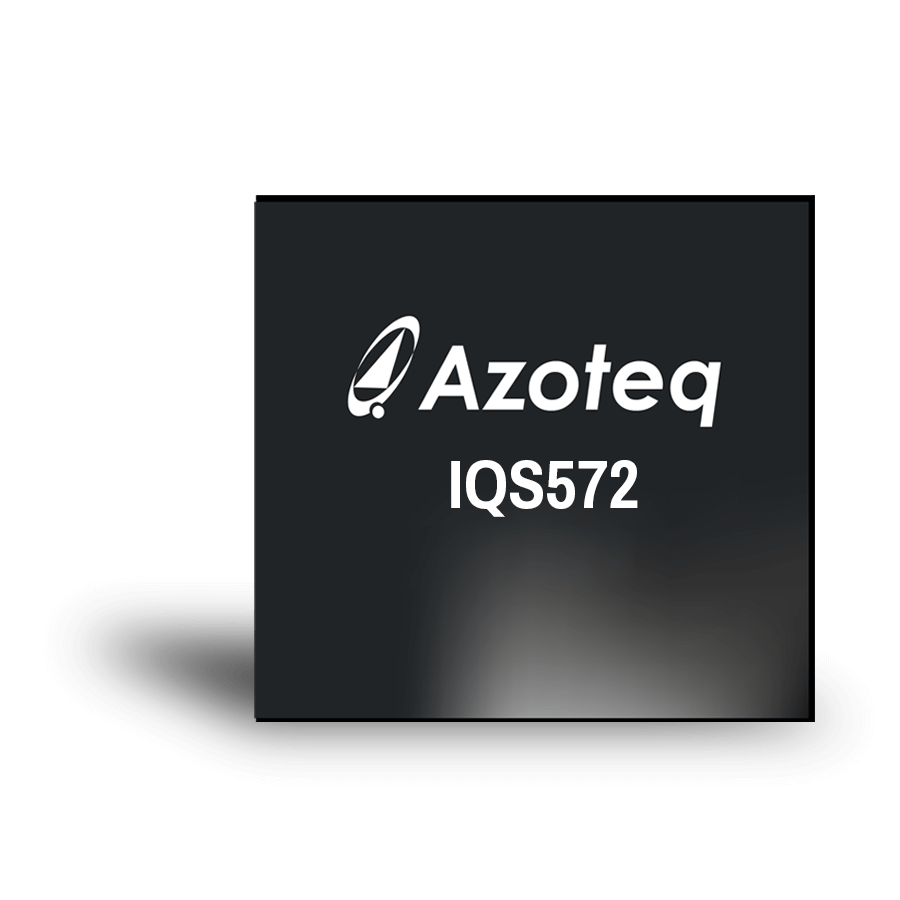 Features:
Proximity, touch and snap on each channel
Multi-touch support up to 5 fingers
Single and multi-finger gestures
2048 x 1792 max resolution
9 x 8 rows and columns
Scale, orientation and electrode layout selection
I2C communications interface
ATI: automatic tuning for optimum sensitivity
Event and streaming modes
Internal voltage regulator and reference capacitor
On-chip noise detection and suppression
1 Finger gestures

Forward swipe - Next
Backward swipe - Previous
Upward swipe - Volume Increase
Downward swipe - Volume Decrease
Tap - Play/Pause
Press and hold

2 Finger gestures

Pinch & Zoom
2 Finger scroll
2 Finger pan
2 Finger tap

3 Active and 2 low power modes
Proximity and pin wake up from low power
Supply Voltage 1.65V to 3.6V
Proximity low power operation (<10uA)
Applications:
Compact Capacitive Keyboards
Remote Control Trackpads
Appliances
Navigation devices
Kiosks and POS terminals
E-readers
Consumer electronics
Let us help you implement your IQS572.
If you don't believe us test it yourself.
Feel free to order us around.