IQS231B
The IQS231B is a single channel capacitive proximity/touch controller for SAR applications. The IQS231B has human movement detection and can detect human interaction during power on and a quick release. The device also features failsafe operation with a heartbeat.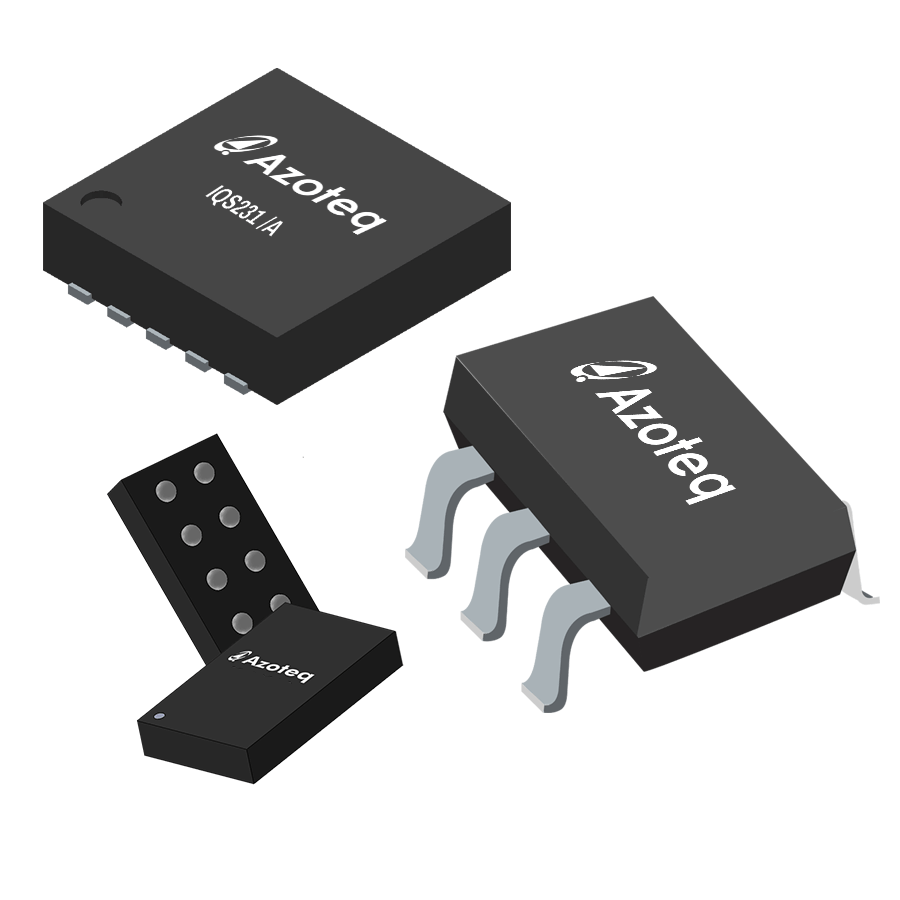 Features:
Optimized for SAR applications
Human movement detection - distinguish between humans and inanimate objects
Failsafe operation with heartbeat
Quick release for preventing unwanted activations
Minimal external components
Standalone and I2C modes
OTP or I2C configuration
Optional external threshold adjustment
Self and Projected capacitive sensing
Synchronization input for strategic sampling windows
Various power modes: 100Hz, 30Hz, 8Hz, 4Hz sample rates
Pin compatible replacement solution for the IQS128
6 pin TSOT23-6
8 pin WLCSP (IQS231A)
Applications:
SAR Sensor
Hybrid antennas (RF and capacitive sensing combined)
Movement sensing applications (user interaction detection, anti-theft)
Hold detection for screen activation
On-ear detection
Let us help you implement your IQS231B.
If you don't believe us test it yourself.
Feel free to order us around.