IQS211B
The IQS211B ProxSense® ICs are self-capacitance controllers designed for applications where an awake/activate on proximity/touch function is required. The IQS211B uses movement detection for applications that require long term detection. The IQS211B operates standalone or I2C and can be configured via OTP (One Time Programmable) bits.
IQS211B offers alternate hardware with identical firmware to the IQS211A. IQS211B hardware offers improved temperature response and low temperature range.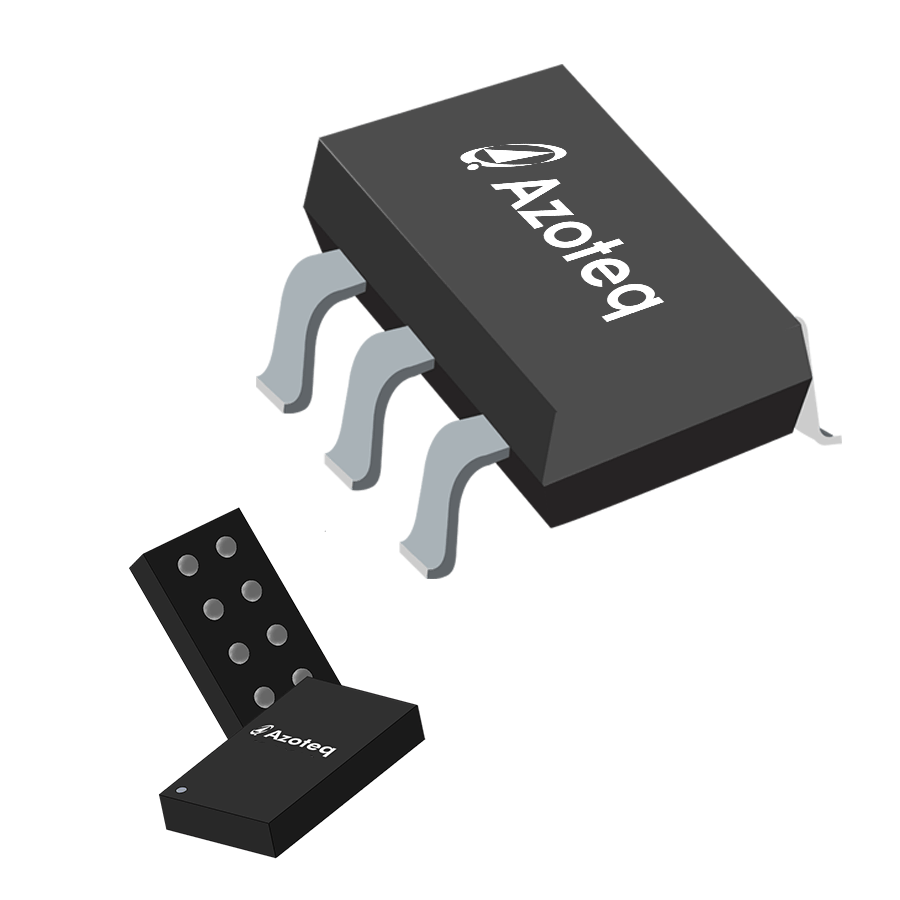 Features:
Pin compatible with IQS127/128/227/228/231A
Automatic Tuning Implementation (ATI)
On-chip movement detection algorithm
Forced activation when movement detected
Minimal external components
25mm detection distance
Up to 200pF sensor load
I2C interface:

Standard I2C (polling)
I2C (polling) configuration at start-up with standalone runtime operation
I2C with wake-up

Standalone interfaces:

Dual output: Fixed threshold activation output & movement output
Dual output: Movement latch & movement output

Movement output & digital input
1-Wire streaming interfaces:

1-Wire data streaming & movement output
1-Wire & CLK signal

Special configurations:

Activation based on capacitive load at power-on
Automatic threshold adjustment

Movement output selection: Pulse Frequency Modulation (PFM, default), Pulse Width Modulation (PWM), Latched, PWM combined with activation
Internal Capacitor Implementation (ICI)
Low power consumption: Sub-2uA modes available
Low power options:

Low power without activation
Low power within activation
Low power standby modes with proximity wake-up

Supply voltage: 1.8V to 3.6V
Low profile TSOT23-6 package
Applications:
Wearable devices
Movement detection devices (fitness, anti-theft)
White goods and appliances
Proximity activated back lighting
Applications with long-term activation
Human interface devices
Let us help you implement your IQS211B.
If you don't believe us test it yourself.
Feel free to order us around.