I2C Trackpad Modules 
ProxSense® Capacitive Trackpads with XY Coordinate, Gesture Recognition & Patented Snap / Push Button Detection.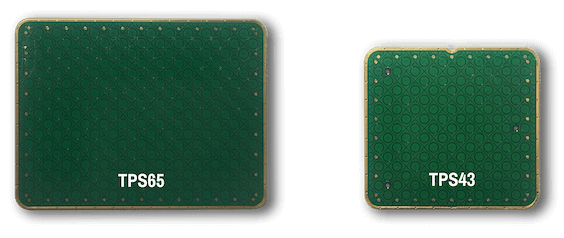 Trackpad Features:
Supplied as tested PCB modules
Supplied with optional Autodex F200 Mylar overlay
6 pin ZIF connector for I2C interface
Low Power: 40 µA active sensing
Supply voltage - 1.65V to 3.6V
Rectangular modules:

43 x 40 mm with optional snap dome keymat
65 x 49 mm
 1 Finger gestures (B000):

Forward swipe - Next
Backward swipe - Previous
Upward swipe - Volume Increase
Downward swipe - Volume Decrease
Tap - Play/Pause
Press and hold
2 Finger gestures (B000):

Pinch & Zoom
2 Finger scroll
2 Finger pan
2 Finger tap
Development Tools:

DS100 or CT210 required for data streaming
IQS5XX-B000 PC GUI
Applications:
Remote Controls
Notebook
Projector
Printer
Home Entertainment
Portable Electronics
Let us help you implement your I2C Trackpad Modules .
If you don't believe us test it yourself.