IQS7222D
The IQS7222D ProxFusion® IC is a multi-sensor, multi-channel device mainly aimed at single finger trackpad applications. The device features I2C compatibility and on-chip computations that allow for an effective response even in the lowest power modes.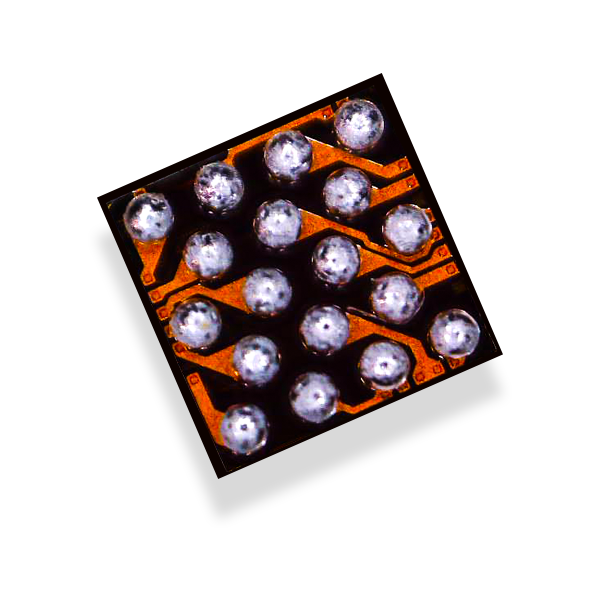 Main Features
Highly flexible ProxFusion® device
9x external sensor pad connections (QFN20)
Configure up to 14 channels using the external connections
External sensor options:

Up to 8x self capacitive sensors
Up to 14x mutual capacitive sensors
Up to 4x inductive sensors

Built-in basic functions:

Independent channel automatic tuning
Noise filtering
Debounce & Hysteresis
Dual direction trigger indication

Built-in Signal processing options:

Single finger gesture recognition:

Swipes (up, down, left, right)
Adjustable swipe length, angle and time duration
Taps (single taps)
Adjustable tap size and time duration
Flick

Trackpad:

XY coordinate slider output
Dynamic XY coordinate filtering
XY coordinate calibration

Design simplicity
PC Software for debugging and obtaining optimal settings and performance
Auto-run from programmed settings for simplified integration
Automated system power modes for optimal response vs consumption
I2C communication interface with IRQ/RDY(up to fast plus -1MHz)
Event and streaming modes
Customizable user interface due to programmable memory
Supply Voltage 1.8V to 3.5V
Small packages

QFN20 (3 x 3 x 0.5 mm) - 0.4 mm pitch
Applications
Wearables
Waterproof inductive buttons
Navigation controls
Low power wake-up / proximity sensor
Office equipment, toys, sanitary ware
Replacement for electromechanical switches and keypads
White goods and appliances
Let us help you implement your IQS7222D.
If you don't believe us test it yourself.
Feel free to order us around.