GPIO Gesture Trackpads
Capacitive Trackpads with Gesture Recognition for Headphones & Audio Equipment with Direct Connection to Bluetooth SoCs.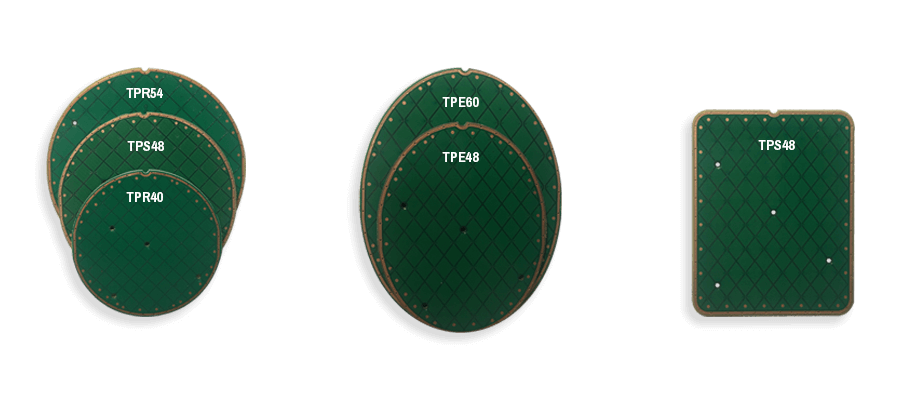 Trackpad Features:
Supplied as tested PCB modules
Round modules - 40, 48 & 54 mm
Elliptical modules - 38 x 48 & 46 x 60 mm
Rectangular modules - 38 x 48 mm
5 GPIOs emulate tactile switches
1792 x 1792 resolution
170Hz min scan rate
Low Power: 40 µA active sensing
Supply voltage: 1.65V to 3.6V
Gestures:

Forward Swipe: Next
Backward Swipe: Previous
Upward Swipe: Volume increase
Downward Swipe: Volume decrease
Tap: Play/Pause
Applications:
Bluetooth headphones
Bluetooth speakers
Remote control trackpad
Home entertainment
Portable electronics
Let us help you implement your GPIO Gesture Trackpads.
If you don't believe us test it yourself.