IQS316
The IQS316 is a 16 channel self capacitive touch and proximity controller with advanced on-chip signal processing features, including Auto Tuning (ATI). Proximity detection can be distributed over all keys, or only selected keys, providing high flexibility for stable operation in varying designs. The controller is based on patented capacitive sensing technology that yields stability with high sensitivity and excellent noise immunity. This controller can operate with a small number of external components to provide a low cost solution for medium to high channel count applications.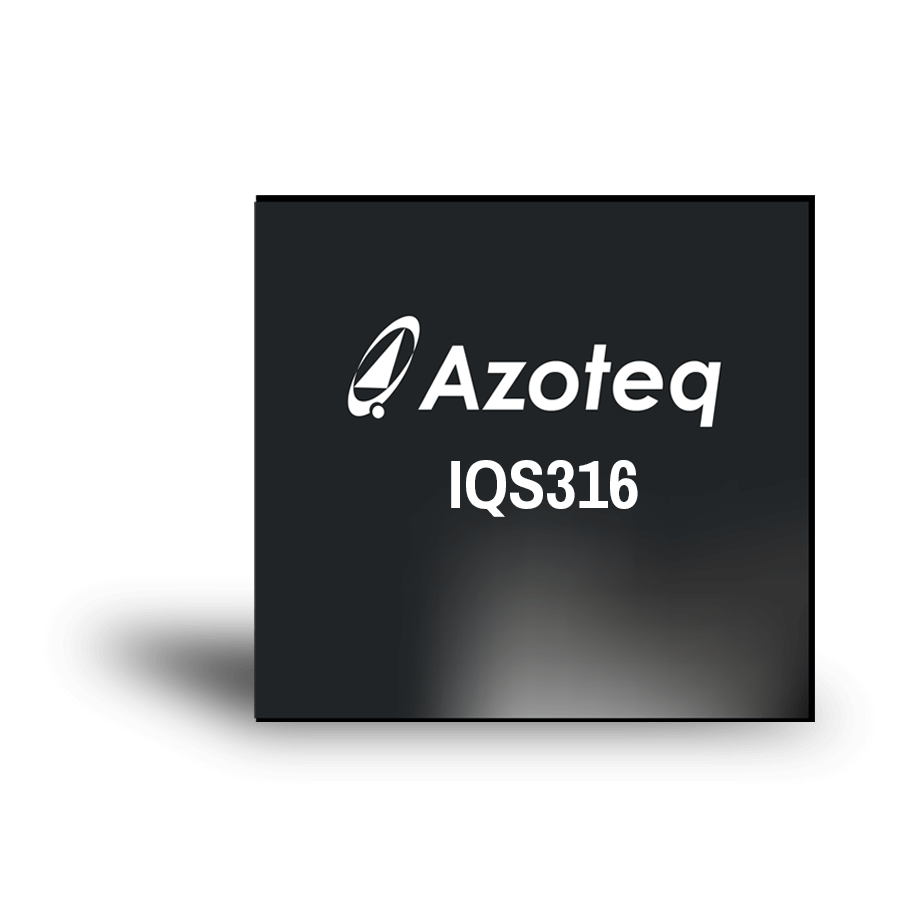 Features:
16 Touch Keys with distributed Proximity Sensing
Internal Capacitor Implementation (ICI). No external reference capacitors required
Class leading proximity sensitivity with dedicated Prox Mode charging scheme
User selectable gain through Antenna Tuning Implementation (ATI)
All channels individually configurable for maximum design flexibility
Advanced on-chip signal processing
User selectable I2C and SPI communication
High sensitivity
Internal voltage regulator
Supply voltage 2.85V-5.5V
Low power modes (45uA)
Active shield options
RF detection
Available in QFN(5x5)-32 package
8 General Purpose I/O's
Applications:
Office machines
Consumer Electronics
Digital cameras
White goods and appliances
Keypads
Kiosk and POS Terminals
High-end kitchen appliances
Menu activation on proximity
Personal Media Players
Let us help you implement your IQS316.
If you don't believe us test it yourself.
Feel free to order us around.