IQS266
The IQS266 ProxSense® IC is a 2×3 projected capacitive trackpad designed for low power mobile applications. This trackpad is perfect to implement on a single sided ITO touch screen for wearables. A self-capacitive channel is used for wake-up which keeps the power consumption in low-power less than 5 uA. Other features include automatic tuning for sense electrodes, internal reference capacitor and internal regulator to reduce total system cost.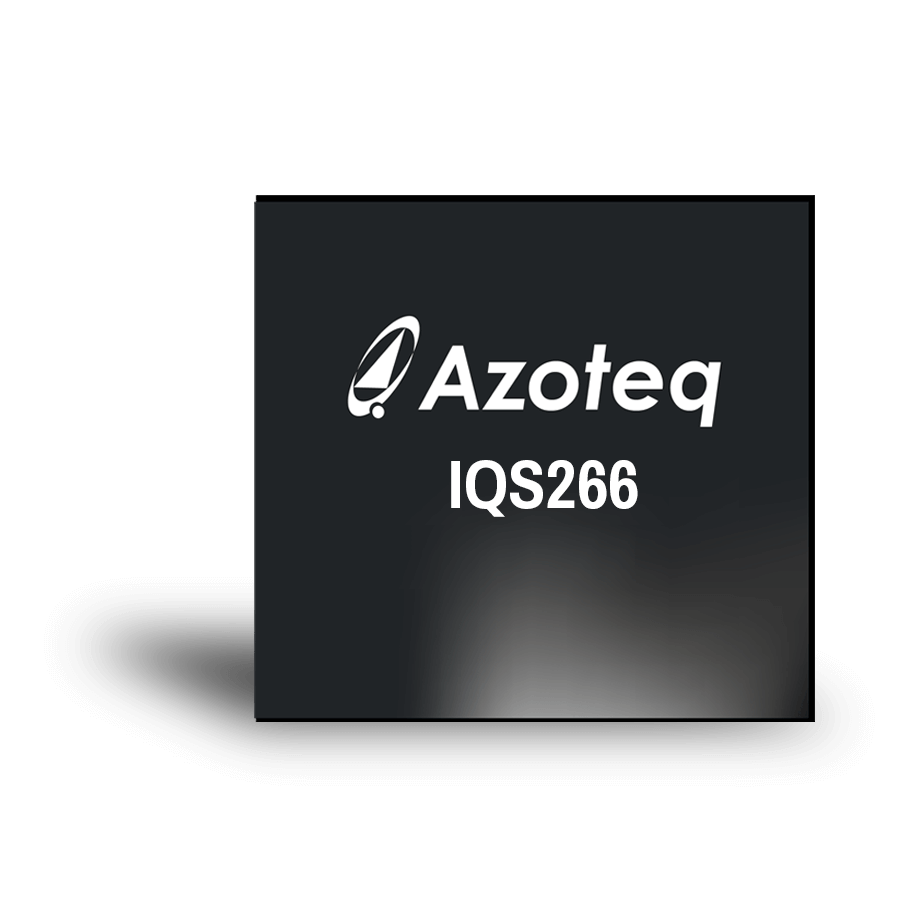 Features:
Capacitive sensing:

Parasitic capacitive load cancellation
Fully adjustable sensing options
Self capacitive proximity channel (CH0)
2x3 Projected capacitive trackpad (CH1-6)
Zoom and low power options for minimal power consumption
Multiple integrated UI options:

Proximity/Touch
Proximity wake-up from low power using distributed proximity channel
Gesture recognition:

Swipes: Up, down, left, right (segment indication for left & right swipes)
Adjustable swipe length and time limitations
Taps: Single taps with segment indication
Adjustable tap size and time limitation

Automatic Tuning Implementation (ATI)
Minimal external components
Fast I2C interface
RDY indication for master synchronization
Event or Streaming mode
Supply voltage: 1.8V to 3.3V
Small package size: QFN(3x3) - 16
Applications:
Wearables
Navigational controls
White goods and appliances
Office equipment, toys, sanitary ware
Proximity detection that enables back lighting activation (Patented)
Wake-up from standby applications
Replacement for electro-mechanical switches and keypads
GUI trigger and GUI control proximity detection
Electronic keypads or pin pads
Let us help you implement your IQS266.
If you don't believe us test it yourself.