IQS232
The IQS232 is a fully integrated 2 channel self capacitance contact and proximity sensor with market leading sensitivity and automatic tuning to the sense electrode. The IQS232 provides a cost effective implementation in a small outline package. The device is ready for use in a large range of applications requiring direct outputs (2 x Touch, 1 x Proximity), while the I2C compatible interface provides full control for debugging.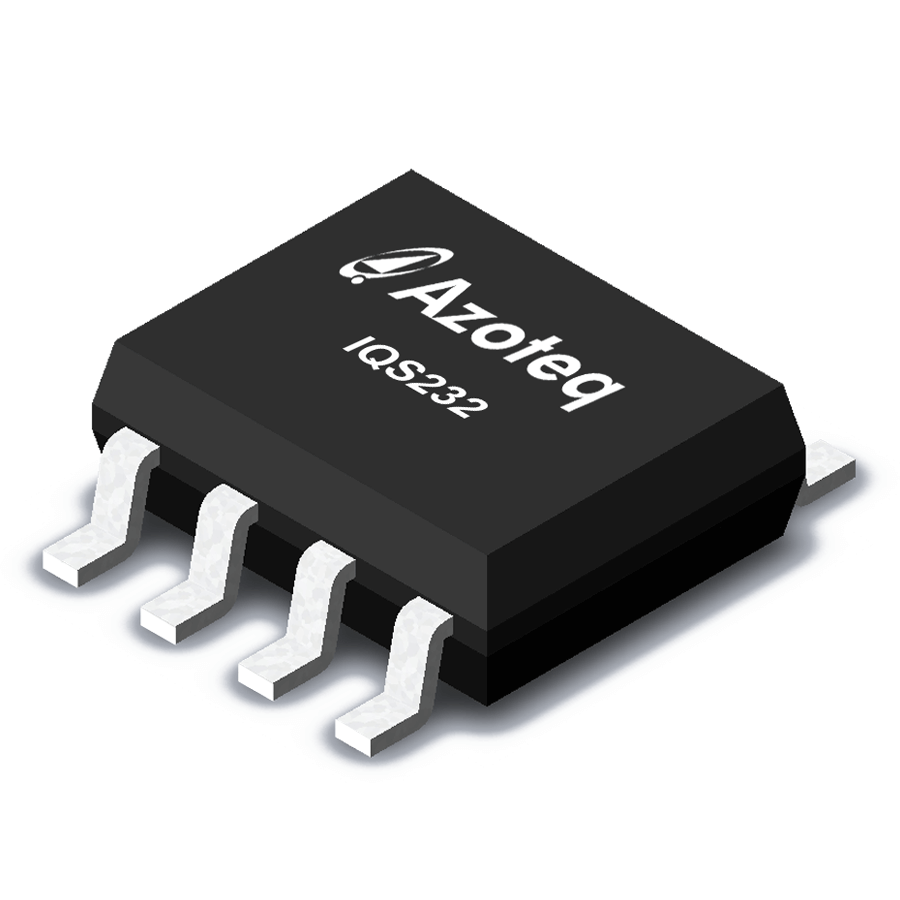 Features:
2 Channel input device
Distributed Proximity channel & Touch on each channel
I2C compatible data output
ATI: Automatic tuning to optimum sensitivity
Supply Voltage 1.8V to 3.6V
Multiple Power Modes
Internal voltage regulator and reference capacitor
Large proximity detection range
Automatic drift compensation
Small outline MSOP-10 package
Applications:
White goods and appliances
Office equipment, toys, sanitary ware

Proximity detection that enables backlighting activation

Wake-up from standby applications

Replacement for electromechanical switches

GUI trigger and GUI control proximity detection
Let us help you implement your IQS232.
If you don't believe us test it yourself.
Feel free to order us around.