IQS229
The IQS229 ProxSense® IC is a self-capacitance controller designed for applications that are required to meet SAR regulations. The IQS229 can also be used to detect a long term presence as a movement detector. The IQS229 operates standalone and can be configured via digital inputs.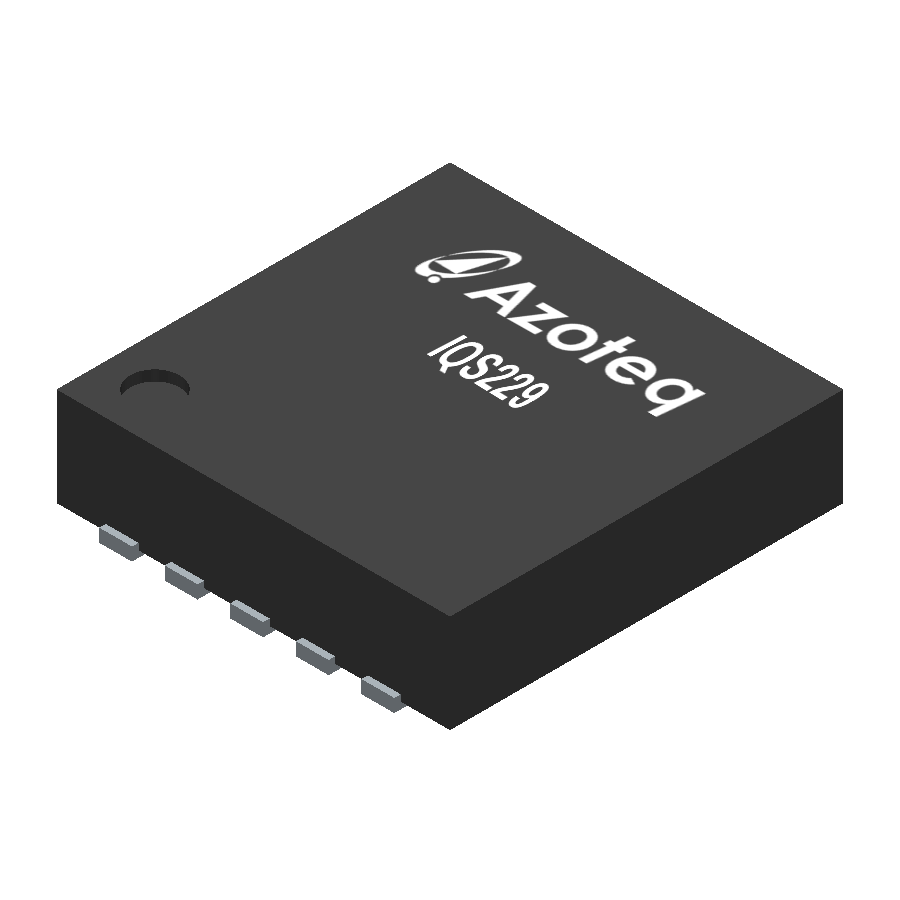 Features
Azoteq movement detection technology
Designed for SAR test specification compliance
Automatic Tuning (ATI)
Internal Capacitor Implementation (ICI)
Supply voltage: 1.8V to 3.6V
External strap options for quick configuration
Streaming data option
Advanced on-chip digital signal processing
Ultra Low Power (30uA)
Robust UI for long term stability
Separate activation and movement outputs
3x3mm DFN10 package
Detection distance of more than 25mm
Applications
Displays and human interface devices
Proximity enabled backlighting
Mobile devices
GUI trigger on proximity detection
On ear activation
SAR compliance
Wearable device usage detection
Wake up from standby detection
LED flashlights
White goods and appliances
Office equipment, toys
Replacement for electromechanical switches
Find-In-The-Dark (FITD) applications
Let us help you implement your IQS229.
If you don't believe us test it yourself.
Feel free to order us around.