IQS223
The IQS223 ProxSense® IC is a 3-channel self/projected capacitive proximity and touch controller with best in class sensitivity, signal to noise ratio and power consumption. Other features include automatic tuning of the sense electrodes, internal reference capacitor and an internal regulator to reduce total system cost. Ideal for swipe implementation in headphones/earphones for volume adjust and/or track selection.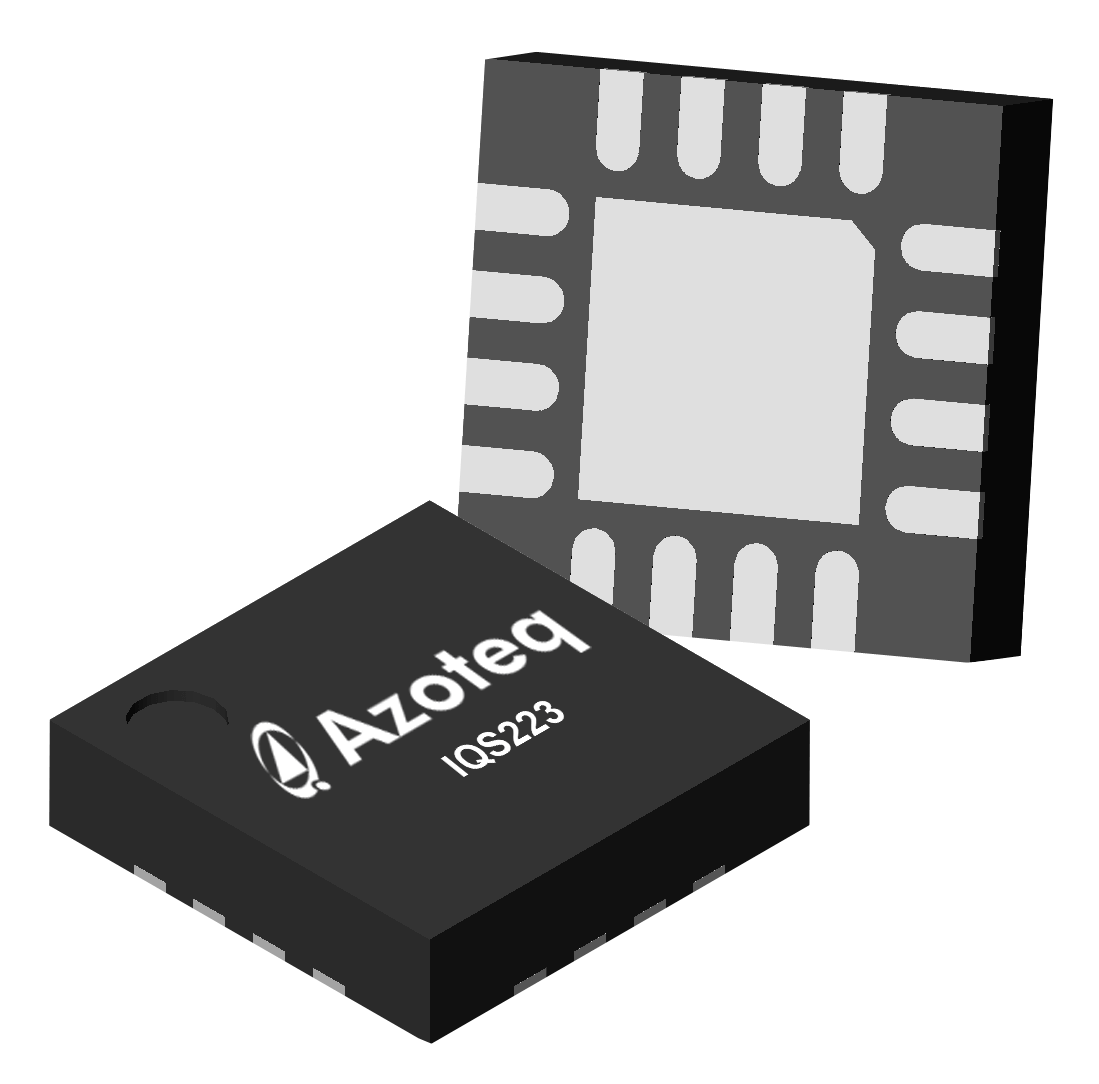 Main Feature
1 Global proximity wake-up channel (CH0)
3 Self or projected channel capacitive controller
4 GPIO gesture output pins (80ms pulses; Active high)
2 GPIO strap option input pins for sensitivity selections
Configurable 1-dimensional flick or swipe gesture detection with individual direction output pins
Tap, hold and swipe gesture recognition and output
72Hz normal power (maximum) sampling rate
On chip noise filters and calibration algorithm
Automatic adjustment for optimal performance (ATI)
Automatic drift compensation
User selectable proximity and touch thresholds
Long proximity range with combined sensor pin charging
Low power options for extensive power saving or wake-up response, suitable for battery applications
Supply voltage range: 1.8V to 3.3V
Less than 5µA active sensing in low power mode
Less than 200µA normal mode operation at 72Hz sampling rate
Package options: QFN16 (3 x 3 x 0.8mm)
Applications
Mechanical key replacement for TWS
Volume control for earphones
MP3 players
Portable electronics
Wearable electronics
Let us help you implement your IQS223.
If you don't believe us test it yourself.