IQS133
The IQS133 is a fully integrated three channel capacitive touch and proximity sensor with market leading sensitivity and automatic tuning to the sense antenna.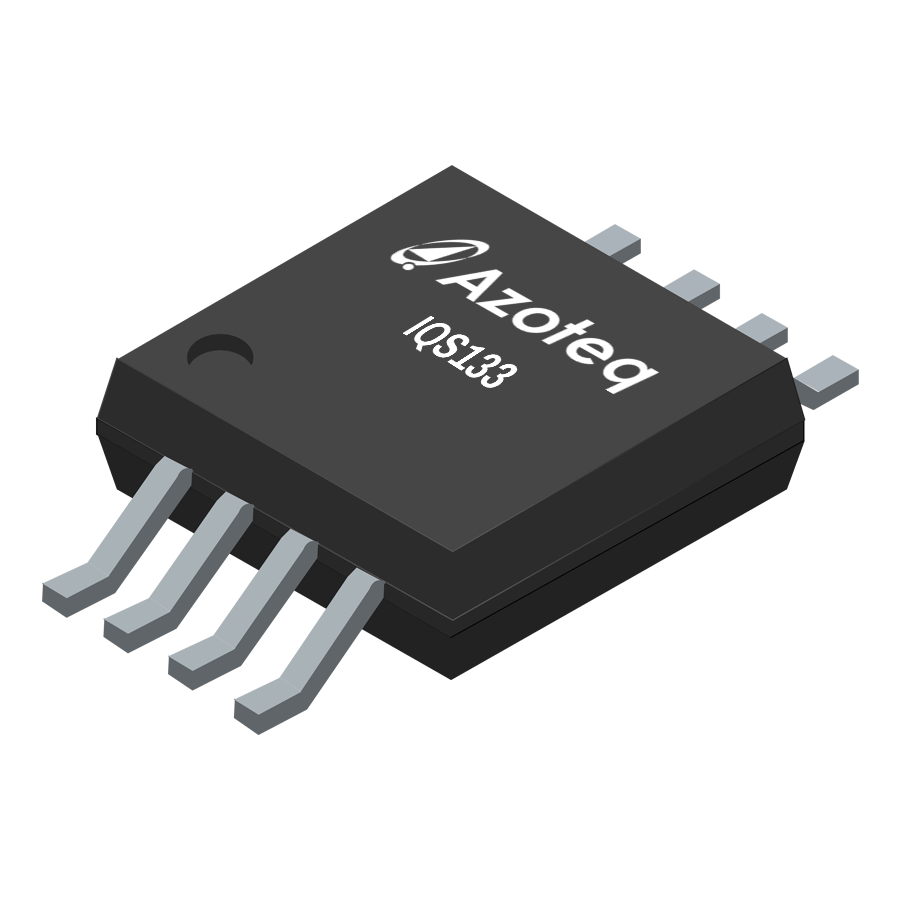 Features:
3 Channel input device
Automatic tuning to optimum sensitivity
Supply voltage 3V to 5.5V
Internal voltage regulator and reference capacitor
OTP options:

Direct (logic level) and serial data output
3 Low power modes (4μA min)
Adjustable proximity & touch thresholds
Output: Active high and active low (open drain)

Proximity detection
Automatic drift compensation
Small outline MSOP–10 package
Applications:
LCD, Plasma & LED TVs

Proximity enabled back lighting
Touch keys

Wake up from standby detection / touch keys
White goods and appliances
Office equipment
Toys
Hermetically sealed human interface devices
Replacement for electro-mechanical switches
Let us help you implement your IQS133.
Feel free to order us around.