IQS128
The IQS128 ProxSense® IC is a fully integrated capacitive sensor with Dynamic Calibration technology to compensate for sensor drift.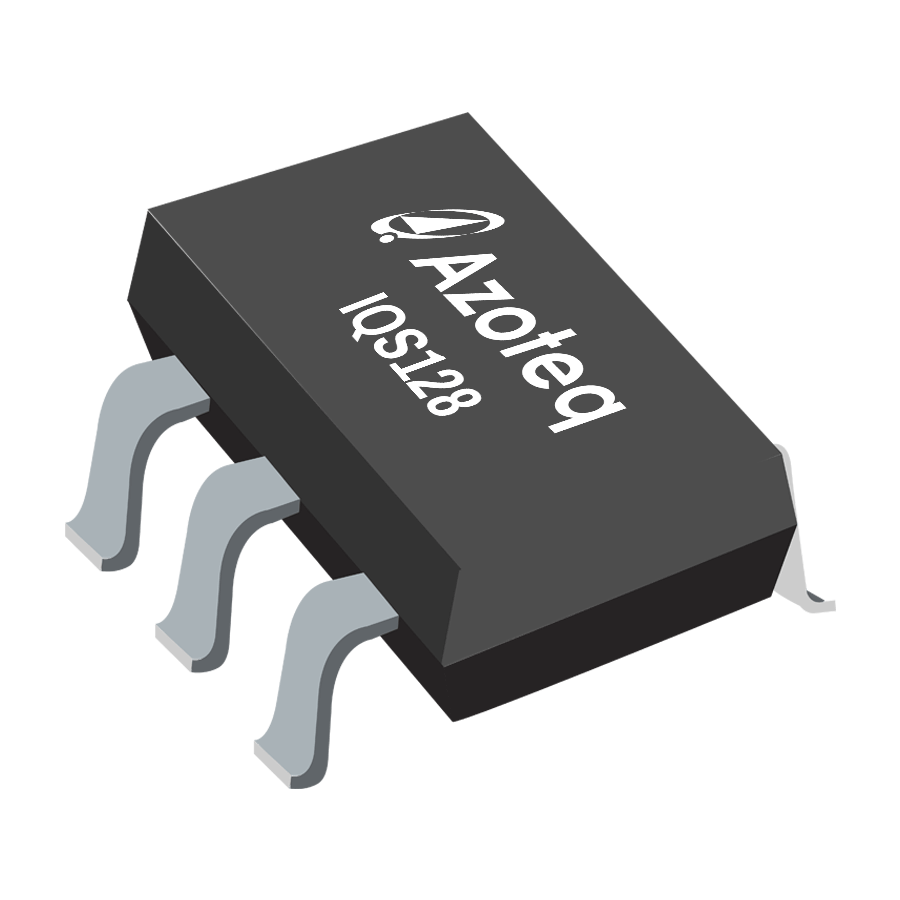 Features:
DYCAL Intelligent Hysteresis
Automatic Tuning Implementation (ATI)
Internal Capacitor Implementation (ICI)
Supply voltage: 2.95V to 5.5V
Minimal external components
Data streaming option
Advanced on-chip digital signal processing
Ultra Low Power (15uA)
Time-out for stuck key
Proximity and Touch Button sensitivity
6 pin TSOT23-6
Touch: 6mm plastic, 10mm glass
Proximity: 15cm
Applications:
SAR (p-sensor) sensor for tablets, laptops and mobile phones
LCD, Plasma & LED TVs

Proximity enabled back lighting

Mobile Phones on-ear detection
Wake up from standby detection / touch keys
White goods and appliances
Office equipment, toys
Hermetically sealed human interface devices
Replacement for electro-mechanical switches
Find-In-The-Dark (FITD) applications
Let us help you implement your IQS128.
If you don't believe us test it yourself.
Feel free to order us around.