Enhanced PIR sensing
The IQS62x ProxFusion® IC's can be configured as a multifunctional Pyroelectric Infrared Radial
(PIR) sensor. This configuration can be used for applications such as energy efficient occupancy
detection and other applications by means of movement detection. Further integrated features of the ProxFusion® IC's
include capacitive prox/touch sensing, inductive sensing, ambient light measurement, temperature and Hall effect
sensing. These features can be combined with the PIR sensors for energy efficient lighting, room
occupation & security applications.
Overview Presentation: View
Application & Design note: View
Quick Start Guide: View
Demo Software - IQS62x PIR Arduino Nano: Download
Status: Production
Typical uses: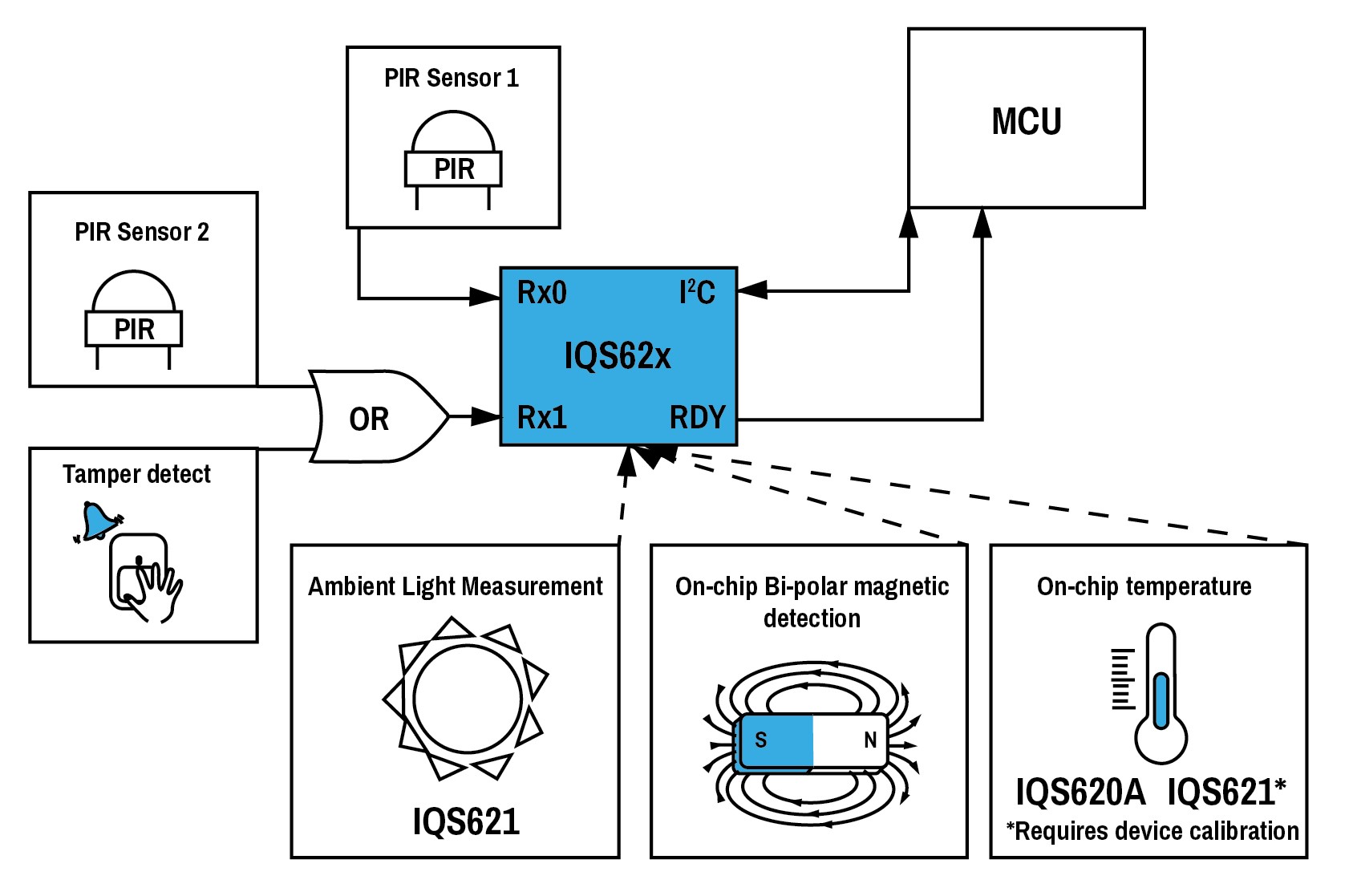 Room occupancy detection
Lighting applications
Alarm systems
Smart Home systems
Movement detection
Under Cabinet Lighting (UCL)
Battery powered PIR sensor solutions
Adavantages over conventional PIR sensing ciruitry:
Raw data outpput for smart DSP algorithm
Adjustable sensitivity (gain) via I2C
Less components required
Smaller PCB and less PCB layers required
Multiple features (PIR/tamper detection/magnetic switch/ALS) on one IC
Two PIR elements measured by one IC
Low power consumption - IQS62x current less than 6uA (fs-10Hz)
Less MCU processing required
Smart tamper detection
SNR: 38dB
Evaluation Kit available
Arduino Nano Shield can be connected via a CT210A USB dongle1 to PC GUI for evaluation of: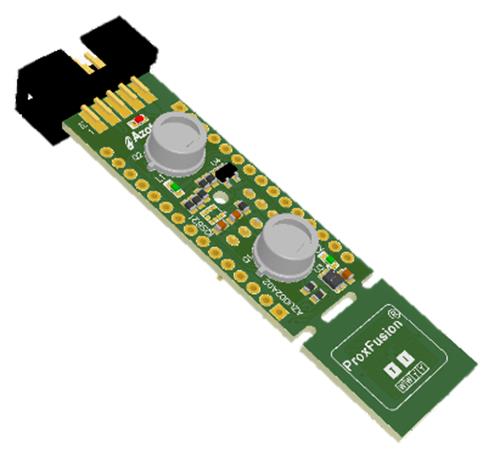 PIR sensing (Movement sensing)
Capacitive sensing
Inductive sensing
Sample coil/touch pad supplied
Ambient Light Sensing (ALS)2
Hall-effect sensing
Contact your Azoteq sales representative or This email address is being protected from spambots. You need JavaScript enabled to view it. for a kit.
1 Sold seperately
2 Only for IQS621