IQS266 Eval Kit 2
The IQS266 ProxSense® IC is a 2x3 projected capacitive trackpad designed for low power mobile applications. This trackpad is perfect to implement on a single ITO touch screen for wearables. A self-capacitive channel is used for wake-up channel which keeps the power consumption in low-power less than 5uA. Other features include automatic tuning for sense electrodes, internal reference capacitor and internal regulator to reduce total system cost.
EV-Kit Overview
Trackpad Arduino shield with OLED display
FPC trackpad PCB
Evaluation Modes
PC Data streaming mode (needs the CT210(A))

Connect either FPC trackpad or Arduino shield board via CT210A1 to computer.
All data streaming from the trackpad is displayed in the GUI

Standalone mode (needs Arduino Uno (purchases separately))

Gestures displayed on OLED screen
Prox indicated by 4 LEDS
Open source code for custom development
Applications: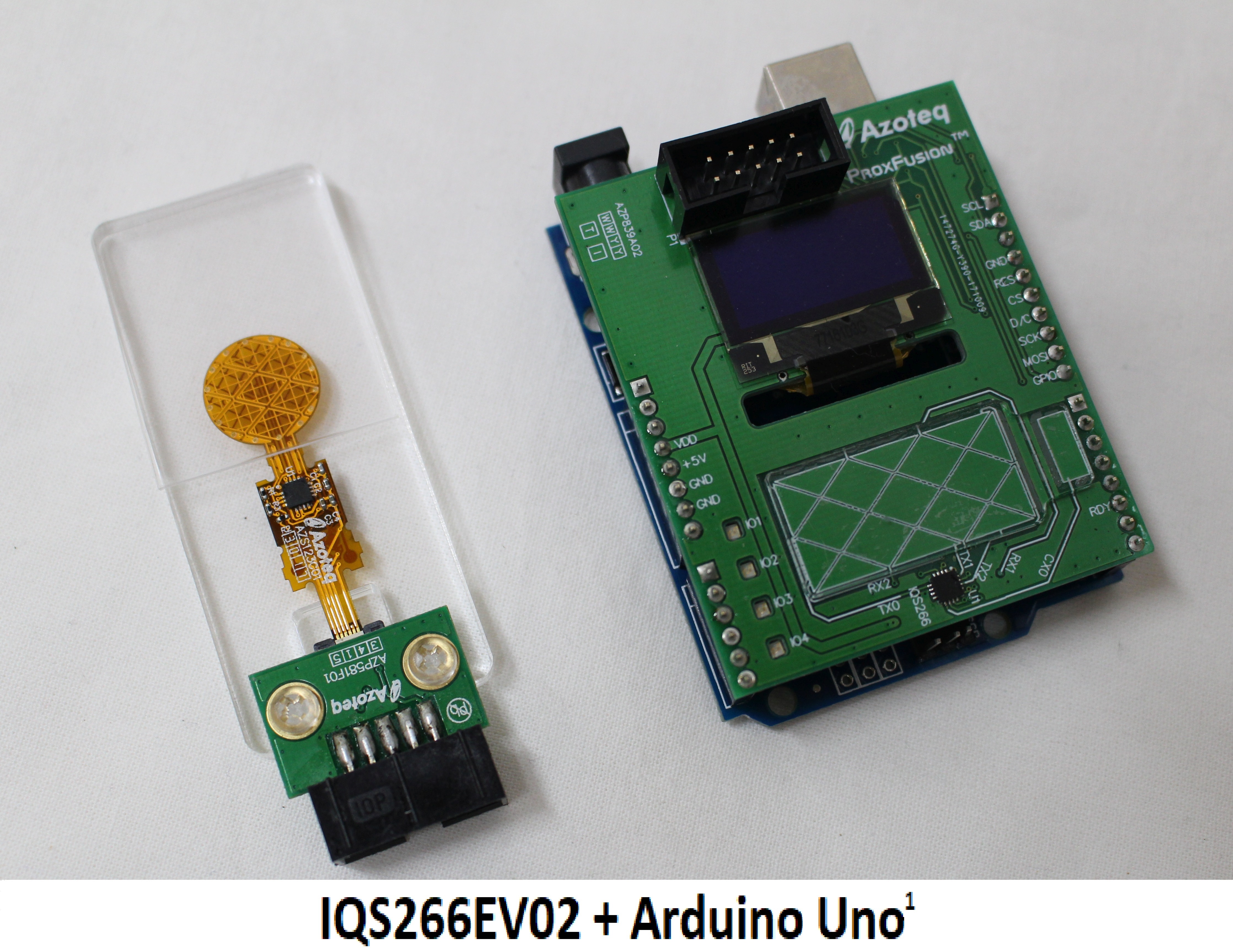 Wearables
Remote controls
Navigational controls
IoT devices with small user interfaces
White goods and appliances
Office equipment & printers
Toys
Datasheet: Download
Demo Software: Download
Arduino source code: Download
Video: View
1 Note: It is suggested to purchase the CT210x configuration tool (not included in this kit).
This dongle allows rapid evaluation of the kit by interfacing with the free GUI of the IC.